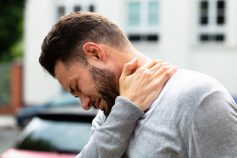 Common Types of Personal Injuries
There are many kinds of injuries that can result from the negligent behavior of another person or company. Some injuries are short-term and others are long-term or even permanent. Many injuries put you at risk for secondary injuries. Certain ones may completely change your lifestyle and career options because of the high impact on your daily activities.
Some of the common types of injuries include:
Burn Injuries
Paralysis
Birth Injuries
Work Injuries
Traumatic Amputations
Traumatic Brain Injury
Spinal Cord Injuries
Broken Bones
Neck Injuries
Whiplash
Types of Compensation Available for Personal Injuries
The types of compensation available in a personal injury case may include:
Medical expenses – This includes reimbursement for medical expenses incurred as well as anticipated future expenses.
Loss of income – If your accident leaves you unable to work or unable to perform at the same level, you may be able to seek damages for loss of income.
Property damage – This pays for repair or replacement of vehicles, clothing, furniture or other items that are damaged in the incident.
Pain and suffering – This is compensation for pain and discomfort you suffered during an accident or as a result of an accident.
Emotional distress – This is compensation for the psychological trauma of the accident.
Loss of enjoyment – If your injuries have an impact on your daily activities and your ability to do those same activities after your accident, that is considered "loss of enjoyment."
Loss of consortium – This refers to the damage done to relations with a person's spouse because of an accident. It typically relates to the effect the injuries have on the plaintiff's relationship with their spouse.
At Sloan Firm, we understand that every injury is different, so every case is unique. We will treat you with the personal care that you need for such a vulnerable time in your life and work hard to give you the best results for your situation.
Schedule a free consultation, call or contact us today in Longview or Houston, TX and Santa Fe, NM.