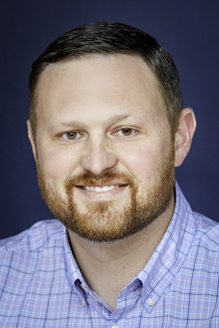 Texas Personal Injury Lawyer
Carson R. Runge loves the competitive challenge of matching wits and intellect with other lawyers. However, he offers a stronger explanation for why he loves his work: Getting a win for the underdog.
"When you have somebody who's injured in an 18-wheeler wreck or a car wreck or in an oil-field incident, the defendant is always going to have a corporation with unlimited resources – whether it be the corporation or a huge insurance company – defending them. To go up against them and win for my client — that's why I do it."
As a child, Carson knew that he wanted to follow in the footsteps of his father, John B. Runge, a well-known plaintiff's attorney in Arlington.
He graduated magna cum laude from Texas Tech University in 2007 with a degree in Finance and went on to attend Baylor Law School. As a law student, Carson sharpened his skills by participating in numerous national mock trial competitions. During his third year, he won the school's coveted Top Gun mock trial competition against fellow third-year students. He graduated cum laude in 2010.
After he received his J.D., Carson immediately joined our attorneys at Sloan Law Firm, where he has concentrated his practice on catastrophic personal injury cases and achieved several significant settlements and verdicts for his clients. 
While those outcomes are noteworthy, Carson says that, in the long run, he wants to be known as a lawyer with a reputation for excellent client service.
"I want to be known as the guy who represents human beings with souls, represents them well, and takes care of them," he says. "I really care about my clients."
He also cares about his profession. Carson has served as President, Vice President, Secretary, and Treasurer of the Gregg County Bar Association. He also belongs to the Texas Trial Lawyers Association, East Texas Trial Lawyers Association, and the American Board of Trial Advocates. He is also licensed to practice in the state of New Mexico. 
Carson is also Board Certified in Personal Injury Trial law by the Texas Board of Legal Specialization (TBLS). Established by the Supreme Court of Texas in 1974, TBLS oversees a rigorous certification process designed to help consumers find a lawyer who has substantial, relevant experience in specialized fields of law. Fewer than 2% of lawyers licensed in Texas are Board Certified in Personal Injury Trial law.
At The Sloan Law Firm, what matters to you, matters to us. We are committed to providing excellent counsel and service to our clients, and achievements such as Carson's Board Certification ensures that we are able to do so. Please join us in congratulating Carson Runge on this latest milestone!
Outside of his legal practice, he serves on the board of the D.O.R.S. Youth Transition Center, a local nonprofit that helps young adults escape poverty.
Carson also enjoys hunting and fishing, coaching his daughter's T-ball team and spending time with his wife, Kelsey, and their two children, Elizabeth and John.
Vlogs