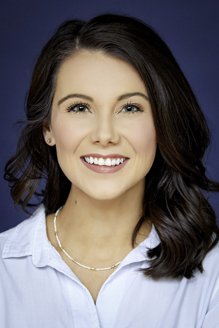 Why did Savannah Judkins become an attorney? To help people. Plain and simple. Savannah says, "while studying the law at Baylor I was fascinated by how it could be so vast, yet so intricate. It was problem-solving, which I love. I want my clients to walk in with their problems, and walk out with a solution." Savannah is passionate about guiding injured members of our community through the legal system, and she is even more passionate about holding wrongdoers accountable.
This Texas transplant is originally from Florida, but says she'd give up the sunny beaches for the graceful pines of East Texas any day. She loves taking her dogs Gracie and Ryleigh for walks around Longview, listening to live music with her friends at Tomboni's, and attending Grace Creek Church with AJ on Sundays.
Before going to Baylor Law School on a Dean's Academic Excellence Scholarship, Savannah obtained her bachelor's from the University of Florida. During her time there, she was a member of the Dazzlers dance team, Kappa Delta sorority, and was crowned Miss University of Florida 2016. Her extra-curricular participation continued throughout law school. Savannah was a Semi-Finalist in the 2020 American Bar Association National Moot Court Competition Regional, a Quarter-Finalist in the 2019 National Criminal Procedure Moot Court Competition, a Semi-Finalist in the 2019 Frank A. Schreck Gaming Law Moot Court Competition, and took the title of Champion in the 2018 Dawson & Sodd Moot Court Competition.
Savannah graduated Cum Laude from Baylor Law School in August 2020, and immediately started work here at the Sloan Firm. She is a member of the Texas Trial Lawyers Association, Texas Young Lawyer's Association, and volunteers her time with Longview Teen Court. Savannah says she has already learned so much in such a short time and never thought she'd have multiple depositions, hearings, and even trials under her belt in less than a year. She is "beyond excited to be included in a group of lawyers who are hungry and committed to getting justice for their clients."