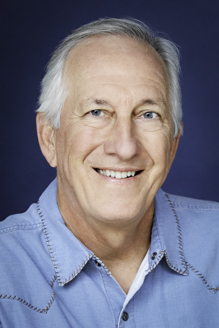 Texas & New Mexico Personal Injury Lawyer
---
As a boy growing up in Henderson, John Sloan thought he might become a preacher some day. However, by the time he began his undergraduate studies at Baylor University, John made up his mind: He was going to be a trial lawyer.
John received his Bachelor of Business Administration degree from Baylor in 1977 and enrolled at Baylor Law School, where he began to hone his trial skills in the school's renowned Practice Court.
He earned his J.D. in 1980 and returned to East Texas, joining a firm in Henderson.  John immediately began trying cases, including a murder trial just five weeks after he received his law license.
Two-and-a-half years after he started work at the law firm, John decided that he wanted to focus on personal injury cases. He moved to Longview and opened his own practice. He has been trying cases in East Texas and courts across the country ever since.
At the time he established Sloan Law Firm, John says, he wanted to create a law firm that would provide exceptional personal service to its clients.
"I wanted us to not be a mill where people are just numbers and don't have a lot of contact with the lawyers," he says. "I wanted to be able to know my clients personally."
In addition to offering clients a personal touch, John also provides zealous advocacy. He has achieved several significant verdicts and settlements for his clients. His cases generally involve truck and auto accidents, defective products, and oilfield accidents. He also focuses on brain injury cases.
While courtroom victories are satisfying, John finds that his practice provides many other rewards.
"I like the people I get to work with—the clients—and I like the people here in the office. I like the variety. I like the competition, the battle, the mental gymnastics, being able to outwit and outwork my opponents," John says.
John's commitment to the trial lawyer profession has extended to the prestigious Trial Lawyers College. John attended the College in 1998 and joined the teaching staff in 2002. He was named to the Board of Directors in 2010 and as President in 2014.
John also engages in community service. For several years, he served on the Board of Directors of Habitat for Humanity. He has also worked with Justice for Children, which provides pro bono legal advocacy for criminally abused children. He has coached kids in just about every sport.
In his personal time, John enjoys being active and has participated in numerous triathlons. His primary interest is his small farm outside Longview, where he grows trees and unwinds from his busy law practice.  He is married to the former Dee Anne Allen from Tyler, Texas, and they have two children, Trey Sloan and Veronika Sloan.
Vlogs