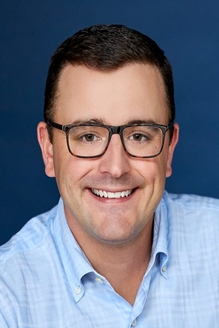 Texas Personal Injury Lawyer
Micah L. Satterwhite grew up in Woodville, Texas, where he learned the values of hard work and public service from his father, the owner of a small-town pharmacy.
"I've always looked up to him for his perseverance and his work ethic," says Micah, the youngest of three boys. "But I think I really learned to talk to people and treat people nice from my mom."
Although he cannot pinpoint a reason, Micah knew he wanted to be a lawyer from the time he was growing up. When he enrolled at Sam Houston State University in Huntsville, he had his sights set on a legal career.
After he earned a Bachelor of Business Administration degree in Marketing in 2013, graduating magna cum laude, he enrolled at Baylor Law School. Micah chose Baylor, in large part, because of its well-known Practice Court program.
"I always knew I wanted to be a plaintiff's attorney, even before attending law school," Micah says. "But it wasn't truly until Baylor's Practice Court program that I knew that practicing law and being an advocate for plaintiffs was my calling."
Micah joined Sloan Law Firm in 2016, where he has quickly gained experience by taking depositions and attending hearings in a wide range of personal injury cases, including motor vehicle accidents.
"They throw you in the fire here," he says with a laugh. "You get right in there and practice law."
His colleagues at Sloan Law Firm have reinforced for Micah the importance of perseverance – the lesson he learned from his father. The firm emphasizes "sticking to it," he says.
"You always have to keep going," Micah says, "and if you do, you'll probably have a good result."
Micah is a member of the Texas Trial Lawyers Association and Young Professionals of Longview. He also volunteers with the Heads in Helmets project, which provides free bike helmets for children.
Away from work, Micah enjoys reading, golfing, watching movies and relaxing with family and friends.