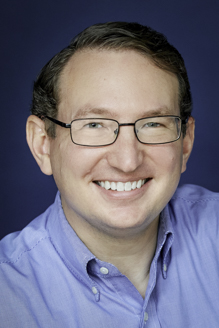 Texas & Arkansas Personal Injury Lawyer
Justin A. Smith believes that one of the keys to success in the courtroom is to tell a client's story.
"The whole idea is to break down barriers so that the jury can see what was done to your client and the effect it's had," he says.
Since he joined Sloan Law Firm in 2011, Justin has used that approach on a broad range of cases. Although he primarily focuses on catastrophic personal injury cases, he has also represented clients in matters involving civil rights, police brutality, legal malpractice, employment-related class actions and commercial litigation. He also handles appellate cases for the firm.
"It's different, but it's still storytelling," Justin says of appellate cases. "I think that's where many appellate lawyers go astray— they focus exclusively on law. They need to, but too often, they lose sight of the story."
A native of Bell County, Texas, Justin received a Political Science degree, cum laude, from the University of North Texas in 2007. He then enrolled at Baylor Law School, where he received his J.D. in 2010.
During law school, Smith took part in Baylor's renowned mock trial advocacy program. He credits it for his inspiration to become a plaintiff's trial lawyer. He also served as an associate editor of the Baylor Law Review.
Additionally, Justin interned for Chief Judge Walter Smith of the U.S. District Court for the Western District of Texas and Judge Martin Hoffman of the 68th District Court of Texas. He also clerked for the law firm of Sommerman & Quesada in Dallas.
After he earned his J.D., Justin spent six months as a freelance attorney, mostly handling complex litigation issues for lawyers across Texas. He did some of that work for Sloan Law Firm, which brought him in as a full-time lawyer in February 2011.
Justin is a graduate of Trial Lawyers College and a member of the Texas Trial Lawyers Association and American Association for Justice.
Justin and his wife are active members of Grace Crossing Methodist Church and strong supporters of For the Silent, an organization that strives to protect youth from sexual exploitation and trafficking in east Texas.
In his spare time, he enjoys reading, playing guitar, baseball and boxing.
Vlogs