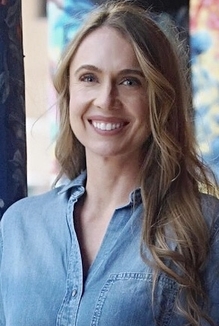 Francheska Bardacke joined the firm as an associate and will be working in the firm's newly located Albuquerque office, as well as by appointment only at the Santa Fe office.   Francheska will be handling personal injury cases as well as general civil litigation. Francheska received her J.D from the University of New Mexico School of Law and was admitted to practice in New Mexico in 2012.  She has a B.A. in Political Science from Colorado College.  She spent her junior year at Worcester College, Oxford University in the United Kingdom where she studied International Relations, Jurisprudence, Shakespeare, and participated in theater for which she gained membership into the Oxford Union Drama Society.  Ms. Bardacke played collegiate varsity tennis, acted in plays, and graduated with honors.
Francheska is a member of New Mexico Trial Lawyers Association and licensed to practice in New Mexico Federal Court.  She has tried over 30 felony and misdemeanor jury trials in metro and district courts and has a passion for helping people that has steered her in life and her professional career.  Ms. Bardacke was awarded the Good Samaritan award by the Albuquerque Mayor in 2017 for her role in creating the organization "Love Your Neighbor" which partnered law enforcement with attorneys to aide and assist members of the community impacted by crime.  In 2018 she was a Co-faculty member for the course "Taking and Defending Depositions" at UNM law school utilizing the basic learning and teaching model developed by the National Institute for Trial Advocacy. She is experienced in complex civil and commercial litigation as well as business, corporate and partnership law, insurance law, employment law, civil rights law and zoning and land use.
She is excited to now work with clients to obtain the justice they deserve in a diverse personal injury practice. In her free time she loves to fly fish and continues to play competitive tennis.  She is also an active member of the Screen Actors Guild.